Picasso Museum Round Two was a success! We introduced Nat to Bo de B (and got another salmon salad of course) and then headed to the Picasso Museum to see how crazy the line was and if we were up for waiting. It was long, but it moved surprisingly fast. The museum contained a LOT of Picasso's first works and pieces that I've never seen before, yet there was a huge gap of Picasso's life and works that are obviously in other museums throughout the world that I think everyone (me included) are more familiar with. We bummed around the Born and Gothic districts again before meeting up with Nat for another round of tapas! This time, we opted for pinchos! Tapas served on bread, count. me. in.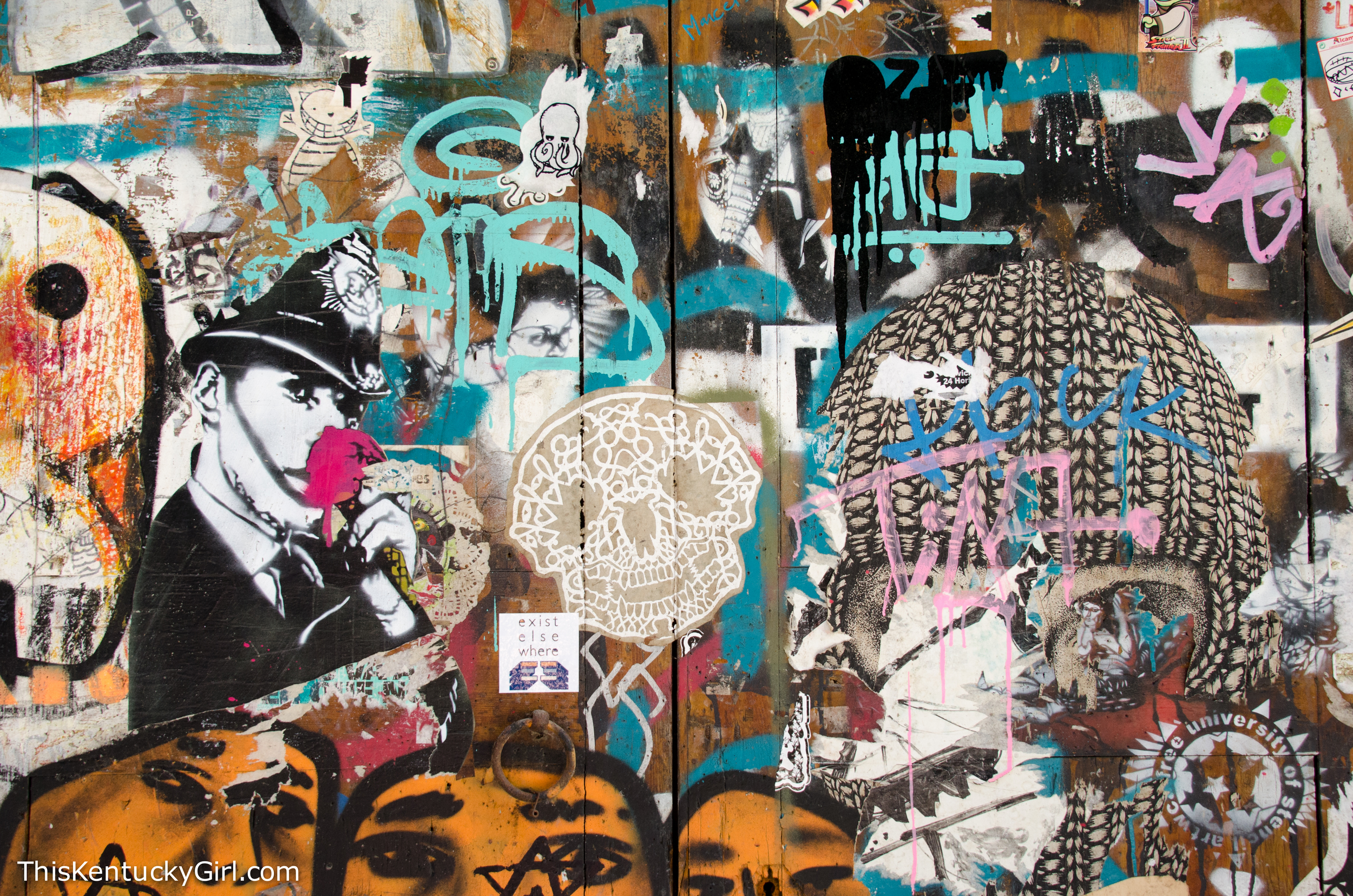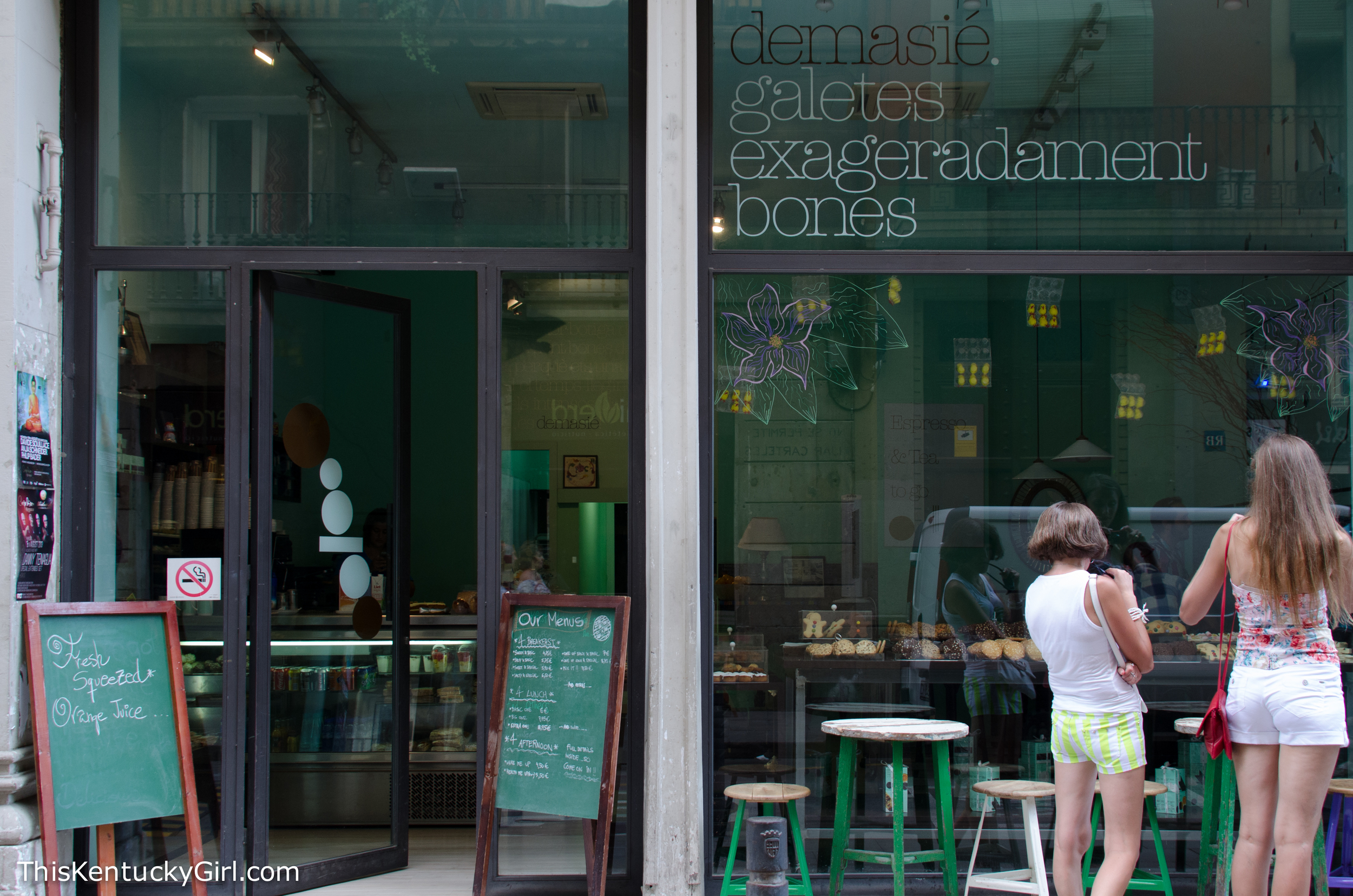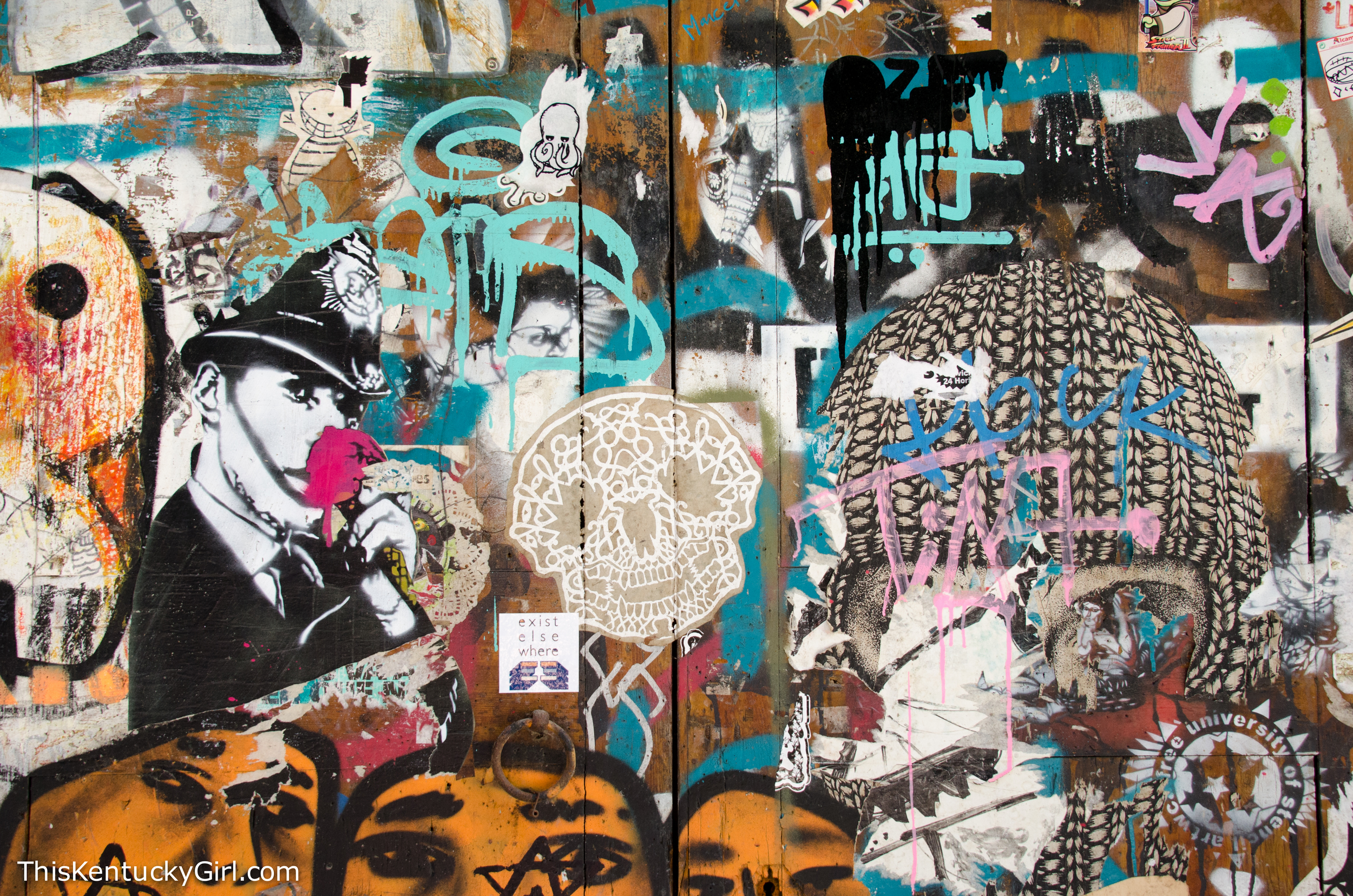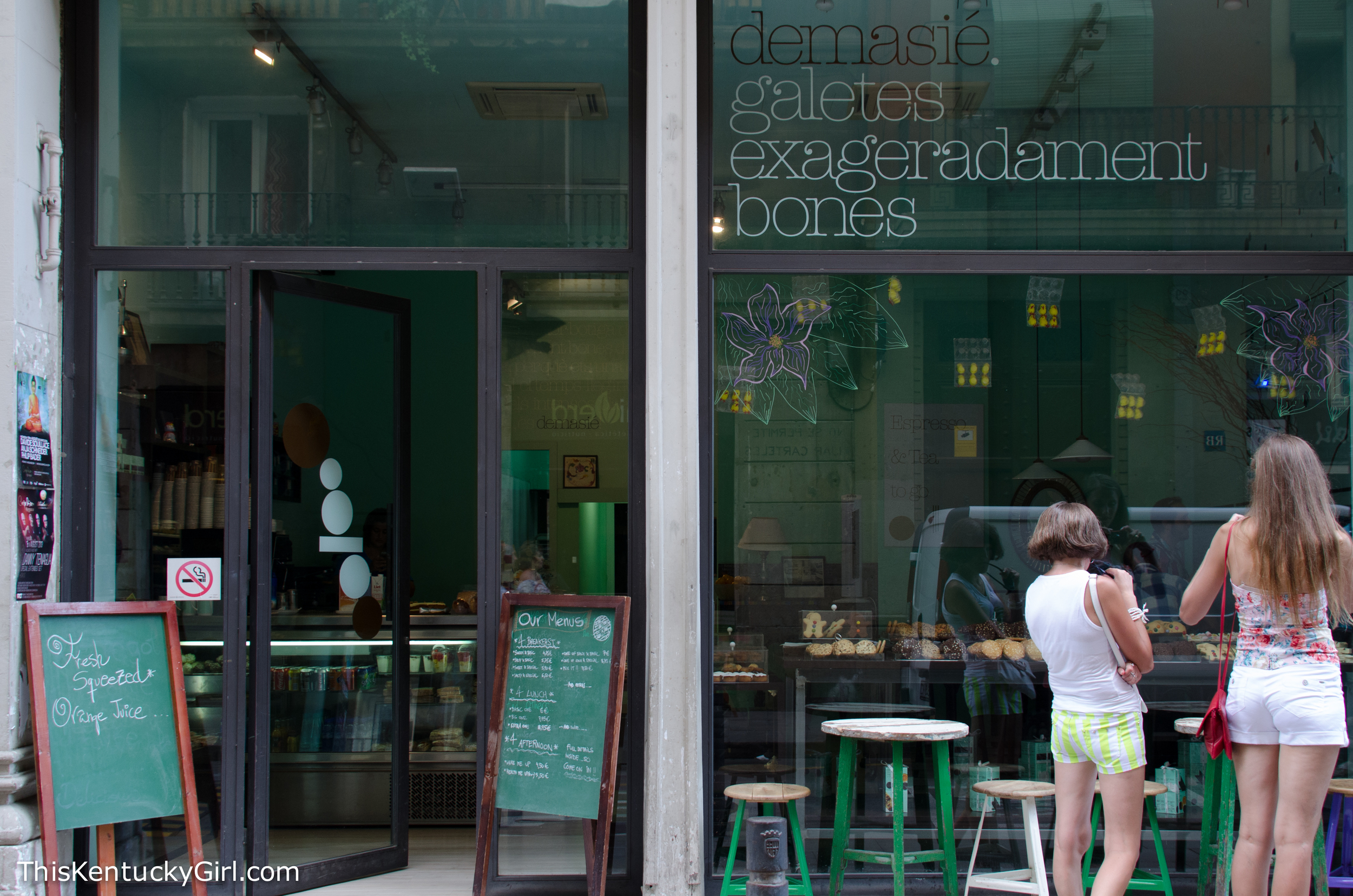 Have I told you lately how much I love the Born and Gothic neighborhoods (districts?) because I do! Check out the latest street art sightings just around the corner from the Picasso Museum! I also looked up some recommended vintage and boutique stores and popped into "The Box" which was also right around the corner from the Picasso Museum. Suuuper cute store! Also, Can I just say for the record that I love it when owners welcome me taking pictures! The boutique was so photogenic I couldn't help myself!
We ducked into a few other boutiques, and one was really neat and very well designed- lots of vintage signage and props scattered around the store- along with 'No Photos' signs. As a photographer, this always annoys me. As a consumer, it makes me not want to buy anything! The Box on the other hand, was warm and welcoming and if the picture below doesn't make you want to stop by and buy a few bow ties… something might be wrong with you!
These cookies looked like they were to die for in the window, we opted for the carrot cake instead. It was delicious -a bit overpriced – but delicious nonetheless.
I was kicking myself for missing a previous photo opportunity of an accordion player roaming the streets of the Gothic district. When this musician passed by us this afternoon I was so excited, Andrew was rolling his eyes. Who doesn't love a second chance, especially when it comes to taking a photo!
We sat in a square and people watched for a little while, killing some time before we met up with Nat one last time. Directly in front of the bench I was sitting on (while Andrew went off searching for some Dr. Peppers for us) a little girl only about two or three years old walked up to a younger boy in a stroller. She was completely enthralled by the younger boy. She put her face in his and attempted to touch his hand and then remembered there were others watching and looked up. Her father was standing behind her, encouraging her to say 'Hola' while the obviously non-Spanish speaking tourists laughed and encouraged their son to wave back. We all watched, amused at the miniature confrontation before one of the parents decided it was time to part ways. I marveled at how brave and innocent the little girl was walking up to a "stranger" and immediately touching his face. While I recounted the event to Andrew when he returned empty handed, I couldn't help but wonder at what point do others become "strangers." And then I was distracted by this family walking by with children slung over their shoulders like bags of rice, and all I could think of was how much I love people.